Well, no sense denying it any longer. Winter is here. In all her white, windy, wind-chill glory. Got the call from the school district late last night that the impending storm would be enough to close school for the day. (I tried not to laugh as I thought of my youth spent in Utah without a single snow day. Like ever.)
But I promptly ran through the house and turned off all the little people's alarm clocks. Left a note on the banister informing them of the good news (and included a warning for them to not wake the mama in the morning). I slept in until almost nine and woke up with a smile on my face and a deep sense of satisfaction in my soul.
There's nothing I like more than sleeping in.
Well, maybe I can think of a few things, but it's definitely in the top five.
After a late breakfast, a family workout, and a round of showers, we headed out the door. We have some fabulous friends who
just so happened
to buy a house around the corner, and we joined them to break in their new backyard.
Clearly, it was a chore for some of us: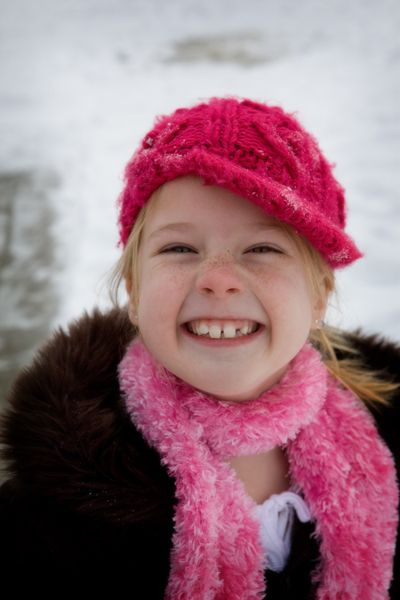 They've got a pond in their backyard that is nestled so nicely between two large hills - the perfect combination for skating and sledding on a wintry day.
And thanks to the arctic clippers that keep making their way through St. Louis, the sub-freezing temperatures have worked their magic on the pond - rendering it frozen solid. This is pretty unusual around these parts - we tend to get much more reasonable temperatures in the wintertime.
The day was full of smiles, sleds, and snow boots.
Not even a few crashes on the way down could dampen the fun. It was kid heaven.
And the pristine, perfect day was topped off by rounds of hot chocolate and grilled cheese sandwiches. I watched it all - the laughter in the beautiful kitchen. The smiles all around the table. Their rosy, red cheeks. The piles of soggy gloves and boots.
And I said a silent prayer of thanks for this unexpected gift of a day.
My only fear is that their hearts will break when they have to get on the bus and head back to school tomorrow.