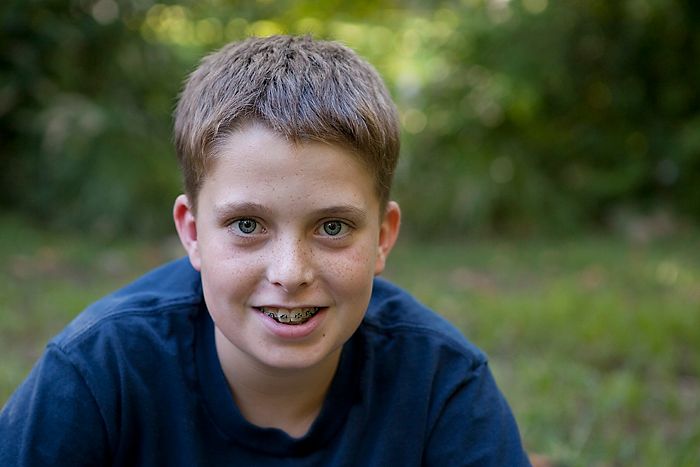 Last week, McKay got his braces on.
In case you lost count, that makes TWO children in orthodontia. (Ah, money. How I miss you. We used to have such good times at the mall.)
But I find that braces totally suit my boys' smiles. Gives their crazy teeth a purpose. Makes their smiles seem much more full of promise, instead of just snaggily and crooked in those mouths of theirs.
Lately, though, every time I turn around, I get what we have dubbed, The Kip Face.
For those of you not versed in Napoleon Dynamite speak, I am referring to the scene where Kip and Lafawnduh share a milkshake across the table and he looks up at her through his eye brows while raising them up and down, and smiling like a hyena.
It's oh so suggestive and alluring.
[Turn your sound off though for this clip. The music makes you want to kill yourself. And you really only need watch the first two seconds to get the gist of what I'm talking about)
Meet Kip. And Kip.
Brothers bonded forever by their love of stupid movies, braces, and their need to make their mother crazy.
Seriously, though. How cute is this boy? It's a good thing I like him so much.