More often than not, I have my camera packed away and I miss the opportunity to capture forever things that totally make me laugh.
Like this, taken moments after Hannah popped the lid off her pudding:
Unfortunately for her, I had the camera out and totally caught her in the act.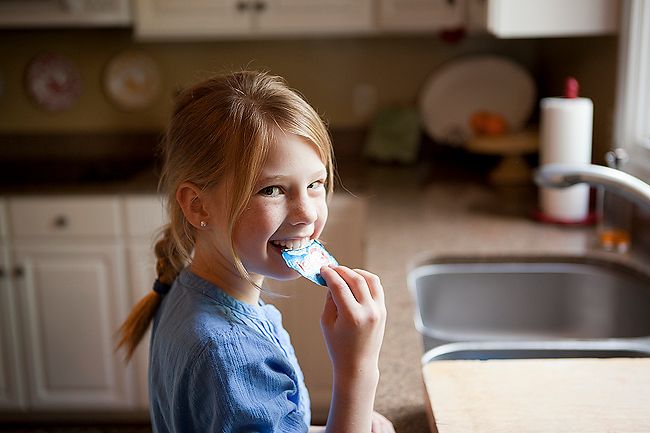 Don't worry, baby girl, I always lick the lid, too.