Today's lesson in the culinary arts comes from Chase.
When you want to make a shake after a long, hard day at school, it is wise to remember one thing before starting: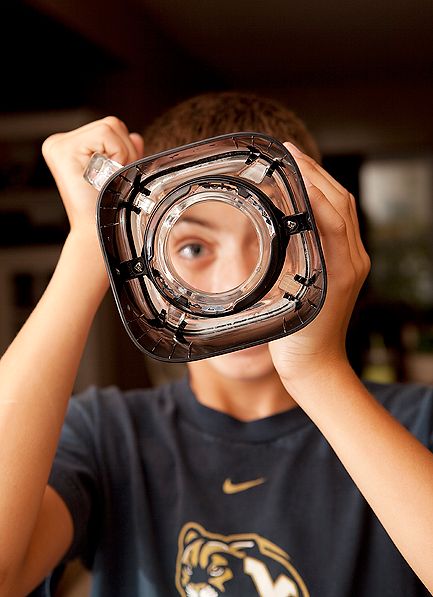 Make sure the bottom is put on the blender
BEFORE
you pour the #!@$ milk and it runs all over the counter and floor.
Also of note: The blender is hereby off-limits to sixth grade boys pending further notice.
Adorable new smiles notwithstanding.